Borough Construction is professional, practical, perfect.
Borough Construction LLC is a registered general construction & contracting company that specializes in interior design and improvements focused on residential, commercial & industrial construction projects.We are licensed and insured for all services rendered. Our staff of varying qualified trade professionals bring years of site training and experience that match any project need.
We are TSCTA qualified. We maintain an OSHA authorized instructor and site-safety superintendant at all times which support our reputation for a detailed, efficient standard of work.
Approaching two decades, we provide professional construction services to home owners, businesses and developers. Our services include general construction contracting, construction management, design & build, remodeling, improvements and building maintenance.
View our portfolio to see our most recent projects.  Contact us for an estimate for your project.

Trung Truong
Business Development Director
Trung has been in building design and construction for over 15 years. He is a licensed construction superintendent, an OSHA authorized instructor for 10 and 30 hour site-safety training. His history in finance and investment qualifies him to effectively model and budget projects using current construction methods.
He is the business development director for Borough Construction and is currently completing his second degree in Civil Engineering.  For more on Trung Truong
Luis Manrique
Senior Project Manager
Luis Manrique, with a degree in Journalism, arrived in New York 15 years ago.  Soon thereafter, he began his carpentry career first building houses and then buildings.  Luis prides himself on developing a strong relationship with the client to ensure superior customer satisfaction.  Luis' holds himself accountable and is passionate about his work to ensure that all clients' needs are met with personal attention to every detail. His dedicated work ethic is led by example and demonstrated by his employees, which is recognized and valued by  clients.  Luis always offers quality workmanship, reliability, and exceptional service which leads to outstanding customer approval.

Frank H. Hussey
Advisory Counsel
Mr. Hussey is an experienced construction management professional working his entire 30-year career at Tishman Construction (now AEcom) where he has worked on some of the firm's more high-profile projects, including One World Trade Center and Towers 3, 4 and 7 at the World Trade Center site.  As Superintendent, he is responsible for the organization and direction of construction and related activities. He ensures assigned jobsite operations are in compliance with design/specifications and that projects are completed on schedule, within budget and to quality standards.  For more on Frank Hussey.

Luis Alania
Construction Plans Analyst
Luis Alania started his career at Bank of America, Merrill Lynch as an analyst role, and graduated to serve as finance controller for a fixed income debt portfolio of over $500 million in yearly profits. After an eight year tenure at Bank of America, he pivoted to Sponsors for Educational Opportunities (SEO), a non-profit organization. In this role, he successfully managed over four hundred students towards paid internships in financial service institutions.  Luis is a Certified Public Accountant (CPA) and holds a Masters of Business Administration from Columbia Business School.  For more on Luis Alania
HIC License #: 1297567
DOB General Contractor Registration #: 608207
DOB Licensed Construction Superintendent
Authorized OSHA Outreach Training Provider
DOT Registered Contractor
MBE & Lead Safe Certified Firm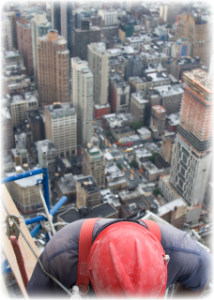 To learn more about our capabilities and how we can help you, please contact us.